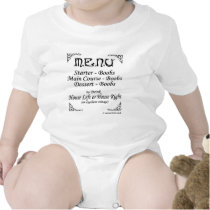 I have 2 experiences of support groups.
The first was an ante-natal group at the local health centre. Nescafe on offer (Oh, said the midwife, I didn't know it was Nestle) and then the midwife and I had an argument because she said that when you have 'baby' (I do so hate the 'the' being missed out) you will instantly bond with it. I know people who have hated their children on sight and I asked what help would be available if that happened and the midwife said 'It won't happen, you will bond with baby'. I didn't go to any more ante-natal groups.
My second experience of support groups was with the local La Leche League.  This was a whole lot better though I did feel slightly intimidated by the sheer amount of Boden compared to my Primark I felt welcomed and included. I went to quite a few La Leche meetings and though I didn't feel like I fitted in I did feel liked and supported.
So what makes a good support group? The La Leche groups were held in a beautiful large rambling house and the Ante-Natal group in a grotty little room in a health centre. The La Leche groups were mostly composed of middle class affluent women, the Ante-Natal group was from my area, which is mostly immigrants with English as a second language. Was it the subject matter the groups covered? Both had a topic for that week though the angle was rather different, where the Ante-Natal group would cover pain relief and medical intervention the La Leche League would cover breastfeeding positions and herbalism.
What do you think? Have you been to any great groups? What made them great? If you were setting up a group and had all the money in the world to do it what would it look like? What would happen in the meetings?
I'm enjoying giving out Mothers Milk Marketing Boards Seal of Approval Awards so if there are any great ones that deserve recognition please tell me why.
Lisa